PSMail addressbook offers a group address option that can be used to send email to a large group of people. These group addresses (which are separate from PSLists) are a handy way to communicate with your employees, work group, family, or friends without having to type each and every address every time you want to correspond.
To create a group address, log into your PSMail account and click on the + next to Addressbook in the left-hand sidebar. Then select the GROUPS option. Simply create a group name (ex. "IT employees" or "Family") and add all the relevant email addresses.
Whenever you would like to send an email to a group, click Compose and start typing at least the first three letters of the group's name in the To box. See the example below: for the group address "Malawi newsletter," when you type "Mal" you should see "Group: Malawi newsletter" in the dropdown menu. Click on this dropdown option to send email to all recipients in your "Malawi newsletter" group.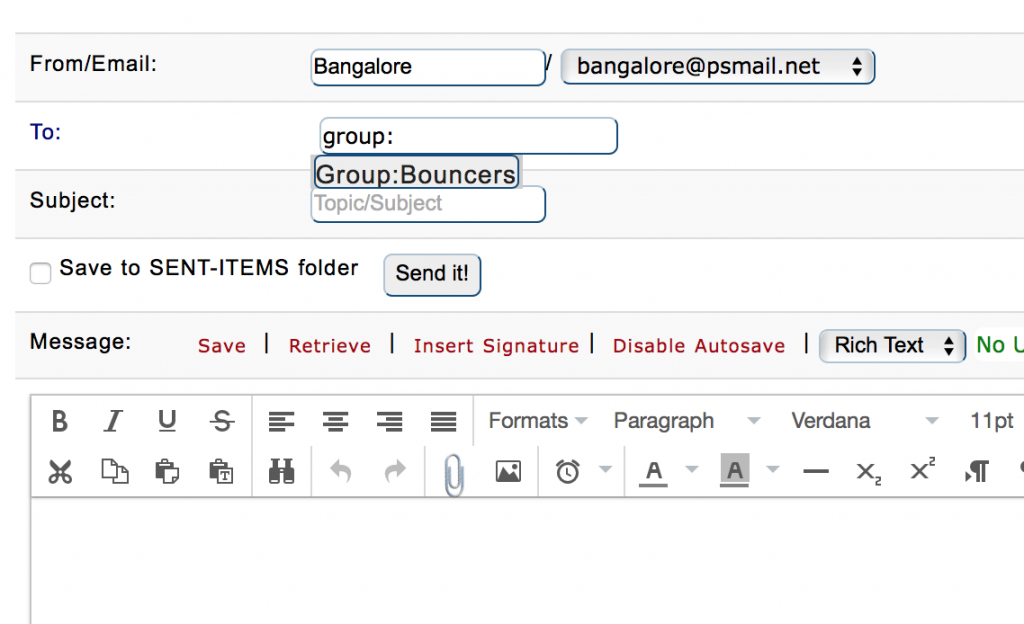 If you have multiple recipients you can switch all the recipients to Bcc or Cc using the group switch button as shown below.