Using PSMail to chat with friends and family just got easier. Follow the simple steps below to use iPhone's app called "ChatSecure" to connect to PSMail and enjoy a secure chat service with your friends, family and colleagues.
Once you have installed the Chat Secure client you can tap to open the client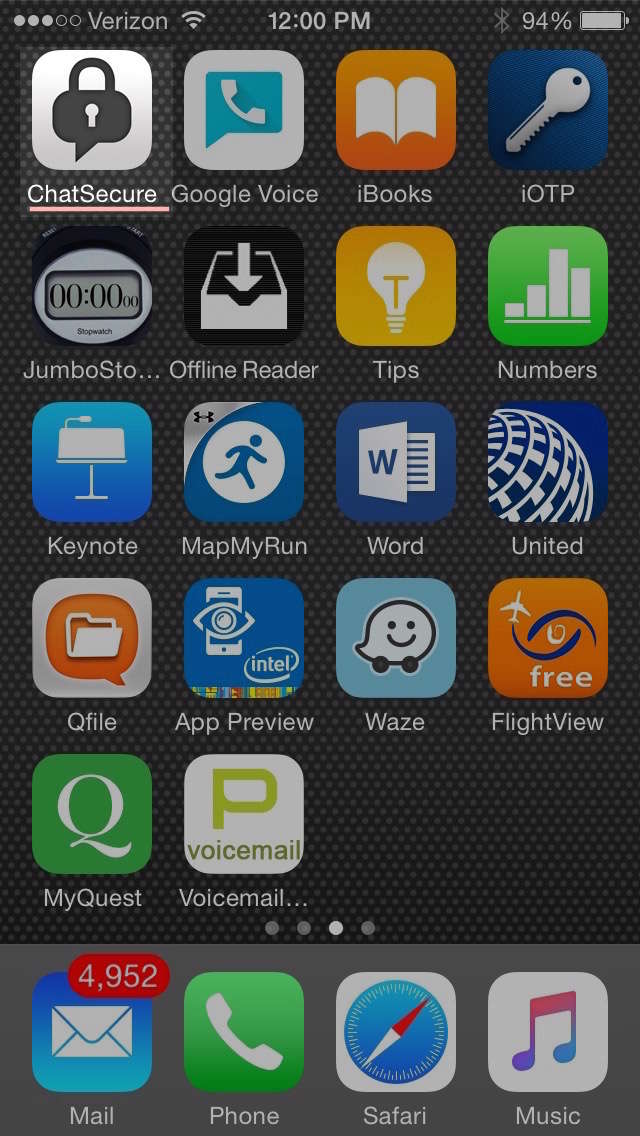 ChatSecure app should prompt you for creating a new account or connecting to an existing account, choose "Connect to Exisiting Account"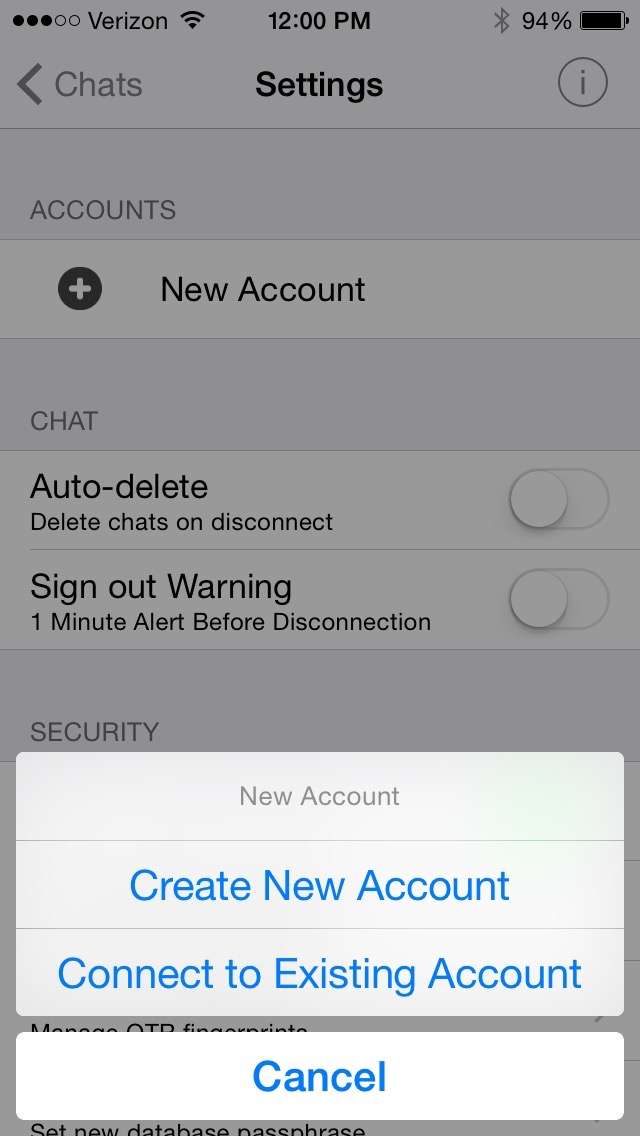 You will be prompted for types of Chat setvice, PSMail supports secure Jabber XMPP over TLS, so choose XMPP (SSL certificate will automatically be selected)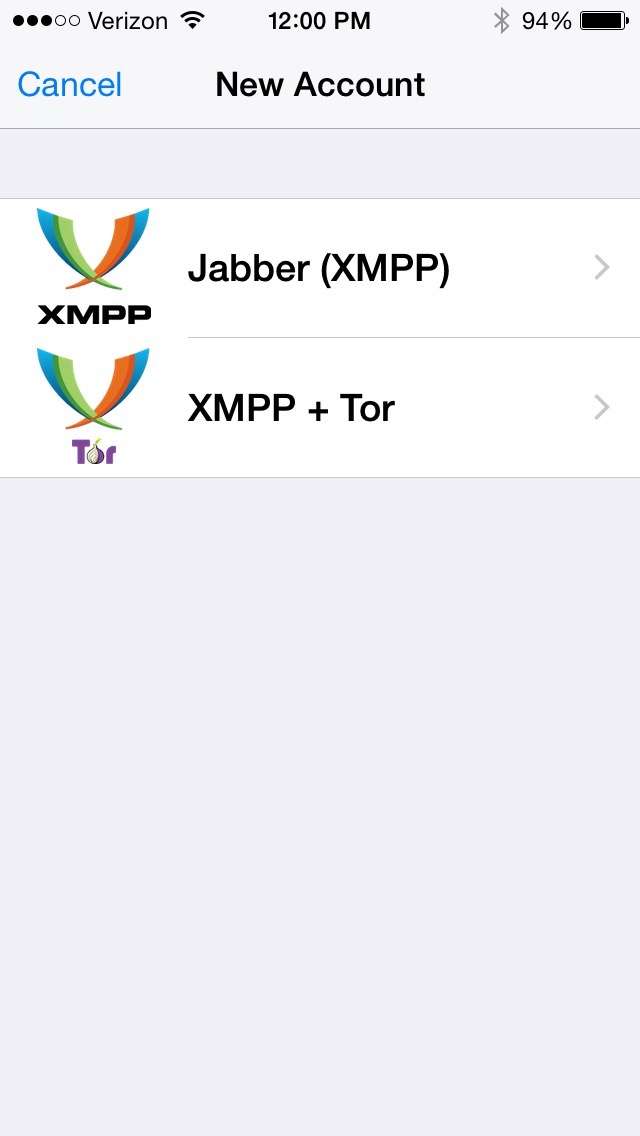 Now put in your credentials and the server details in the advanved section, PSMail's chat server is "mirror.psmail.net"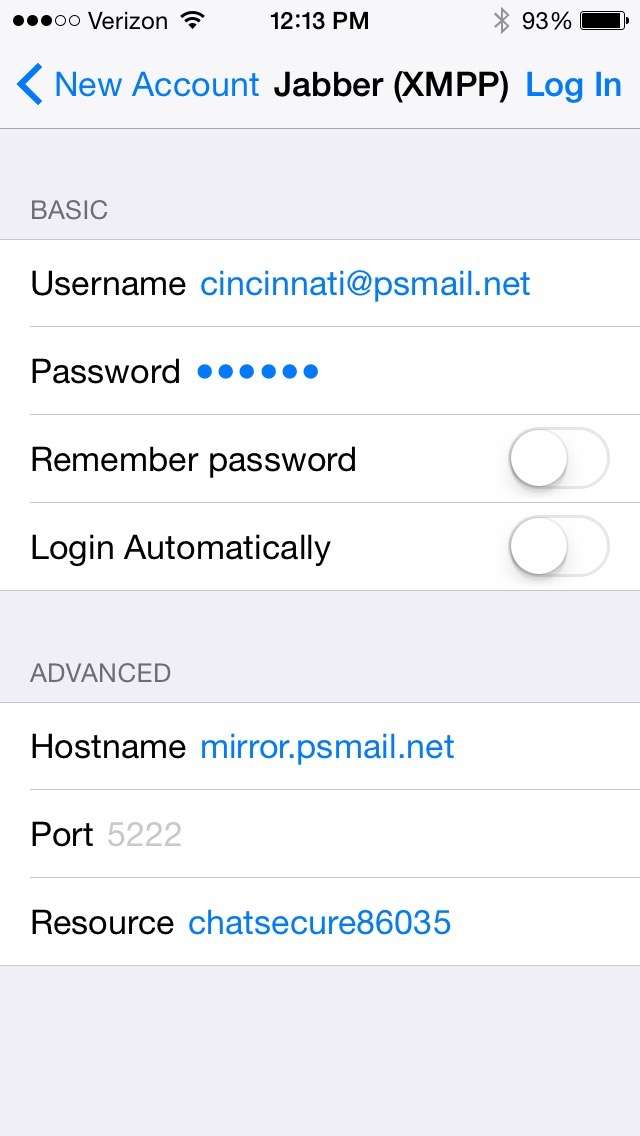 When the server prompts you to validate the certificate, accept it if you see no errors on the certificate authority.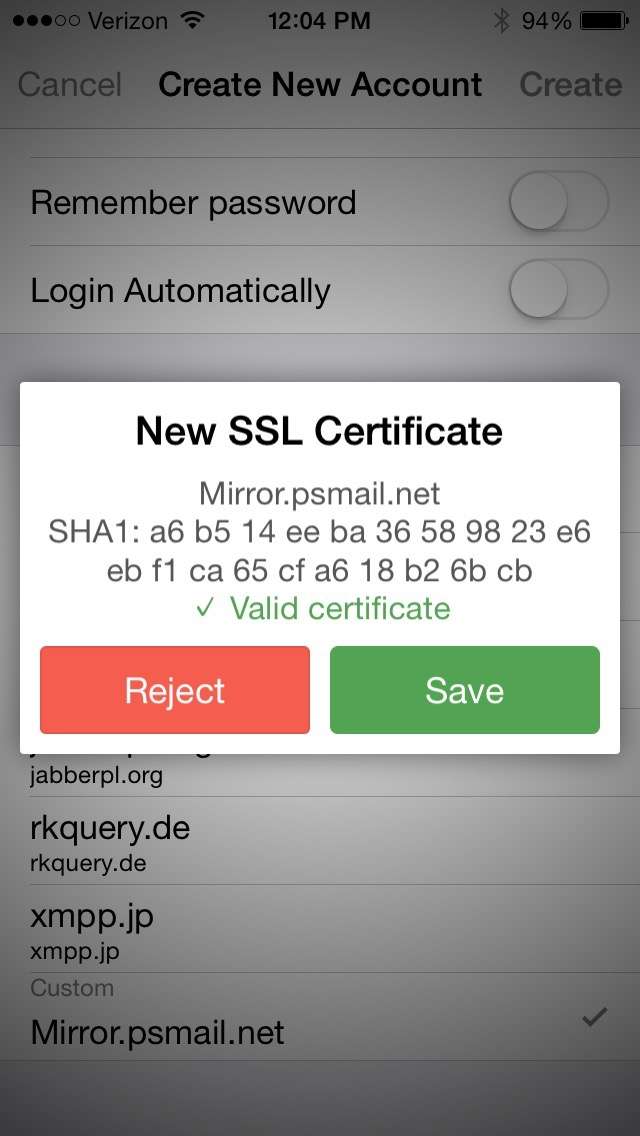 Now proceed with the connection.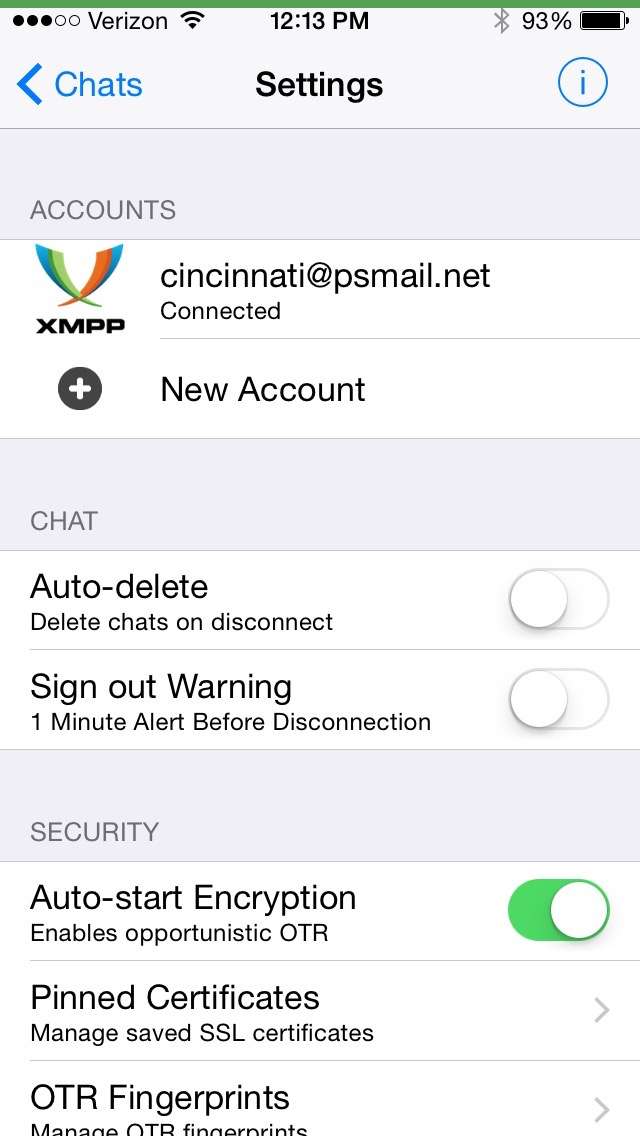 Viola! you should be connected and enjoy secure chat with your friends.  Secure Chat can work to reach your friends outside of PSMail such as Gmail while keeping your communications secure at PSMail servers.