Anyconnect stopped working after my upgrade to Windows 10, what should I do?
Cisco's anyconnect has some comptibility issues with Windows 10 upgrade process.  Here are the steps that were shown to work on a Windows 10 build of 2015.
1. Uninstall AnyConnect.
2. Uninstall all net adapters from Device Manager.
3. Restart
4. Reinstall Anyconnect – Download here  – and check if the Cisco Adapter shows up in the device manager. (Use your PSMail email address and password to login for the download)
5. Go to the control panel, network and sharing, find the Cisco adapter and go to properties
6. Change the Ipv4 property from static to dynamic. (screenshots below)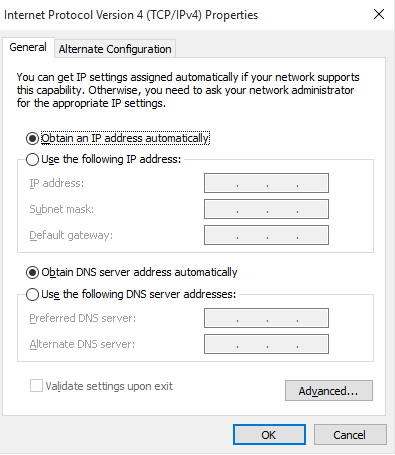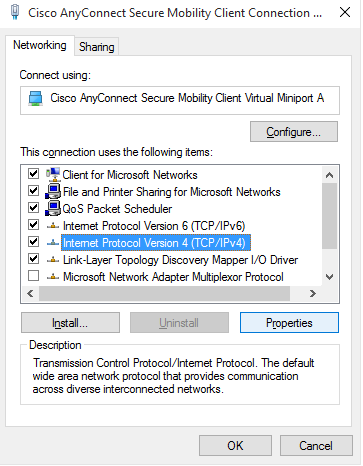 For more information check https://answers.microsoft.com/