Step 1: Download Coccinella Messenger from https://mail.psmail.net/secure/chat/Coccinella Messenger.exe.
(NOTE: Coccinnela is free software distributed under GPL license.)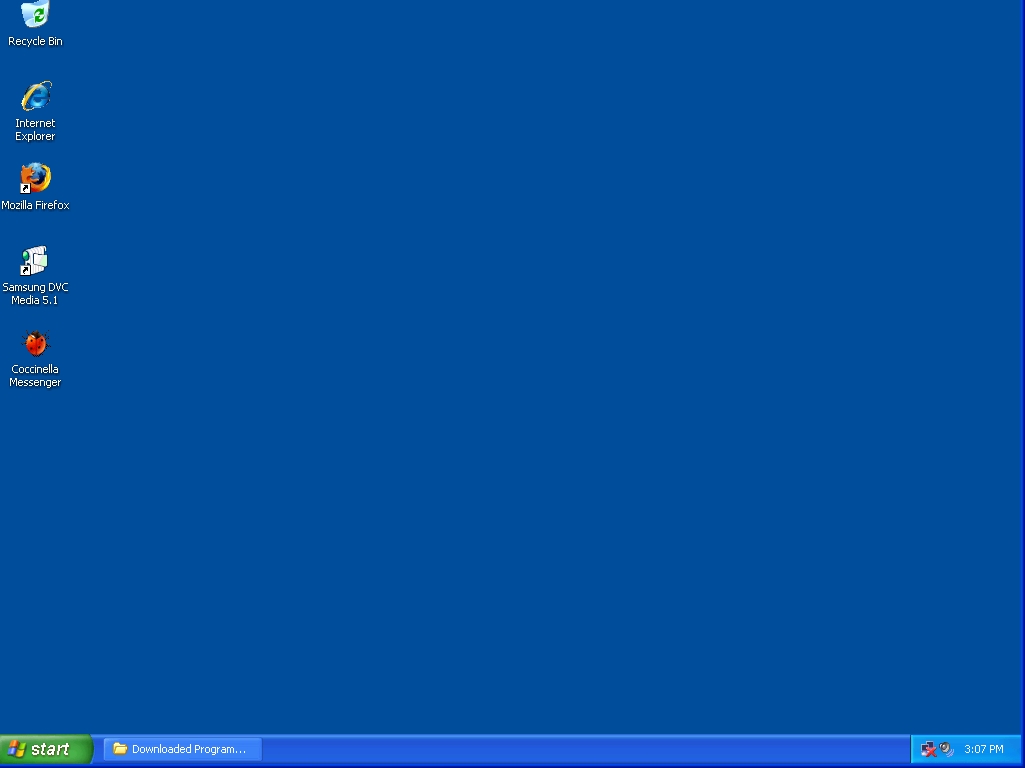 Step 2: Begin installation of Coccinella by right-clicking the Cocinella icon and choosing Run.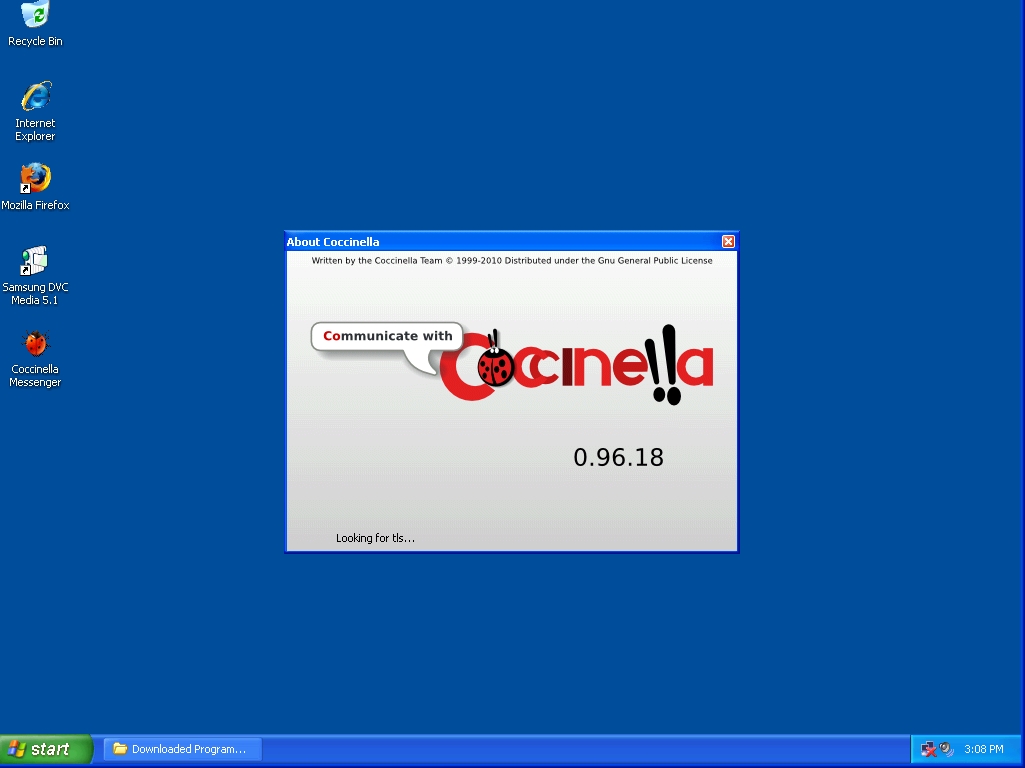 Step 3: If you have your windows firewall enabled, you will be prompted with a security alert. When asked for permission to install the application, accept the permissions.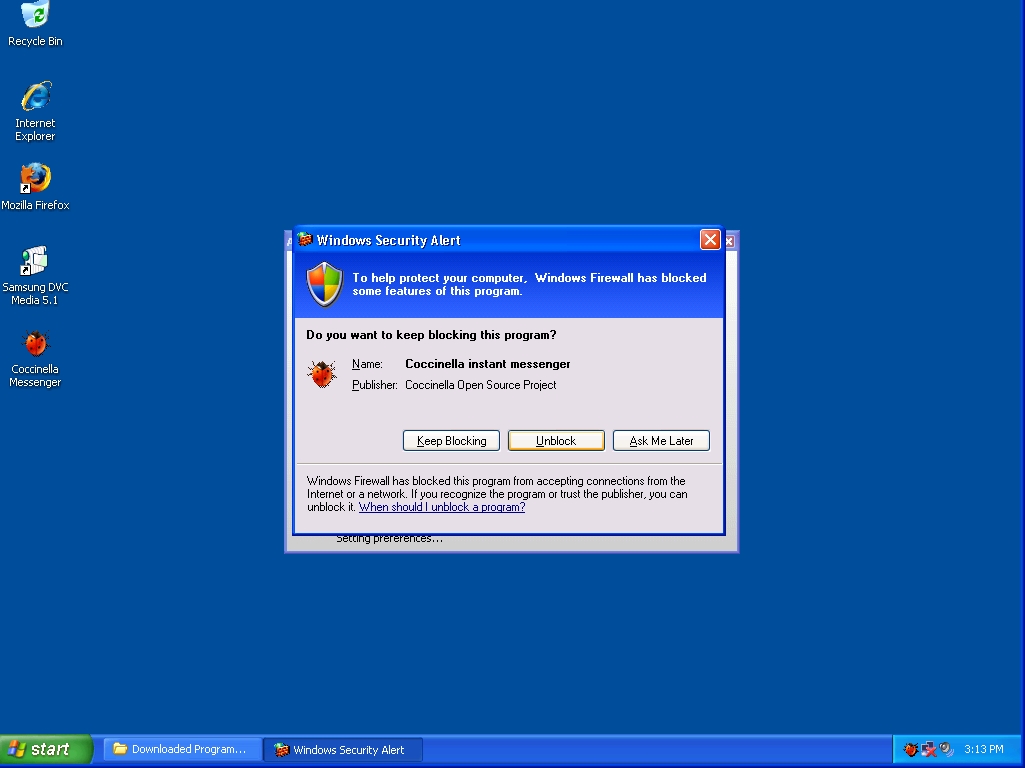 Step 4: The Setup Assisant will launch automatically. Click Next to proceed.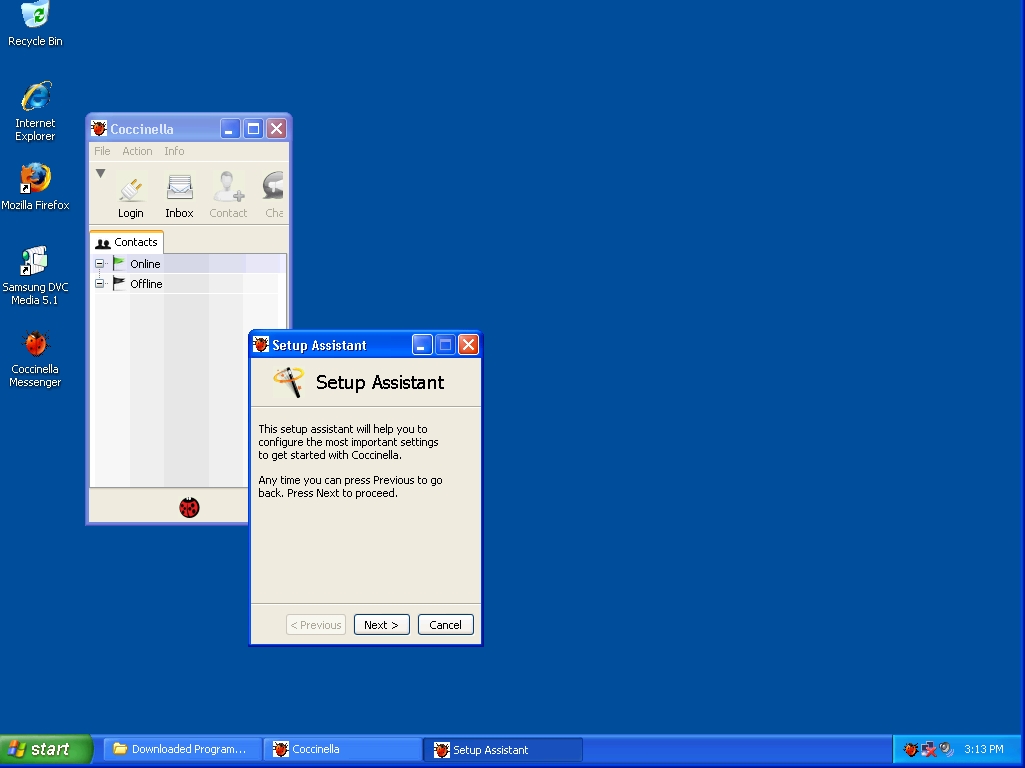 Step 5: When prompted to select server, enter "psmail.net" in the Server field.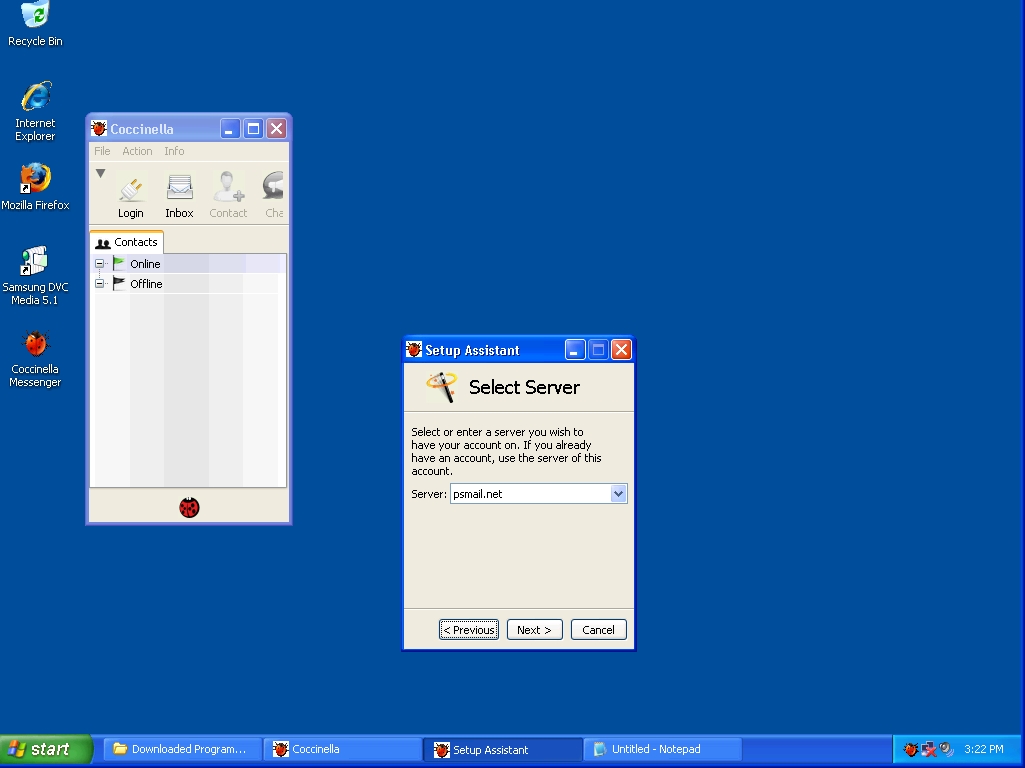 Step 6: For Username, enter the user portion of your primary email address here (ex. enter "username" if your address is username@psmail.net). For Password, enter your PSMail password and confirm it.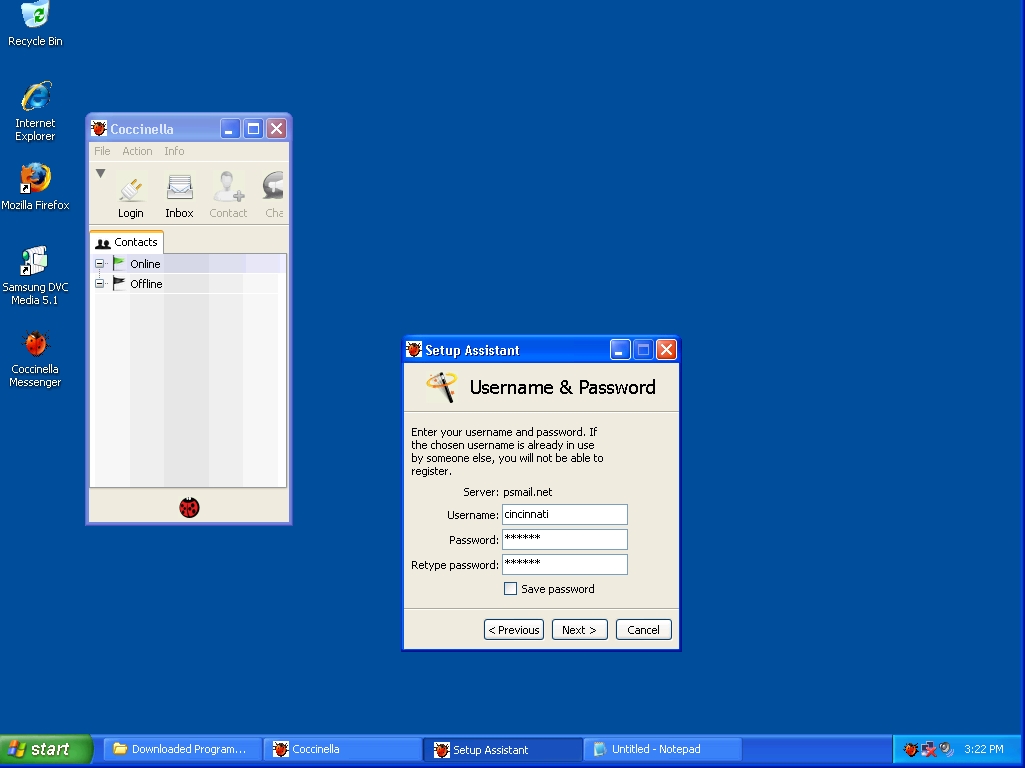 Step 7: When asked if this is a new account, just click Next to proceed.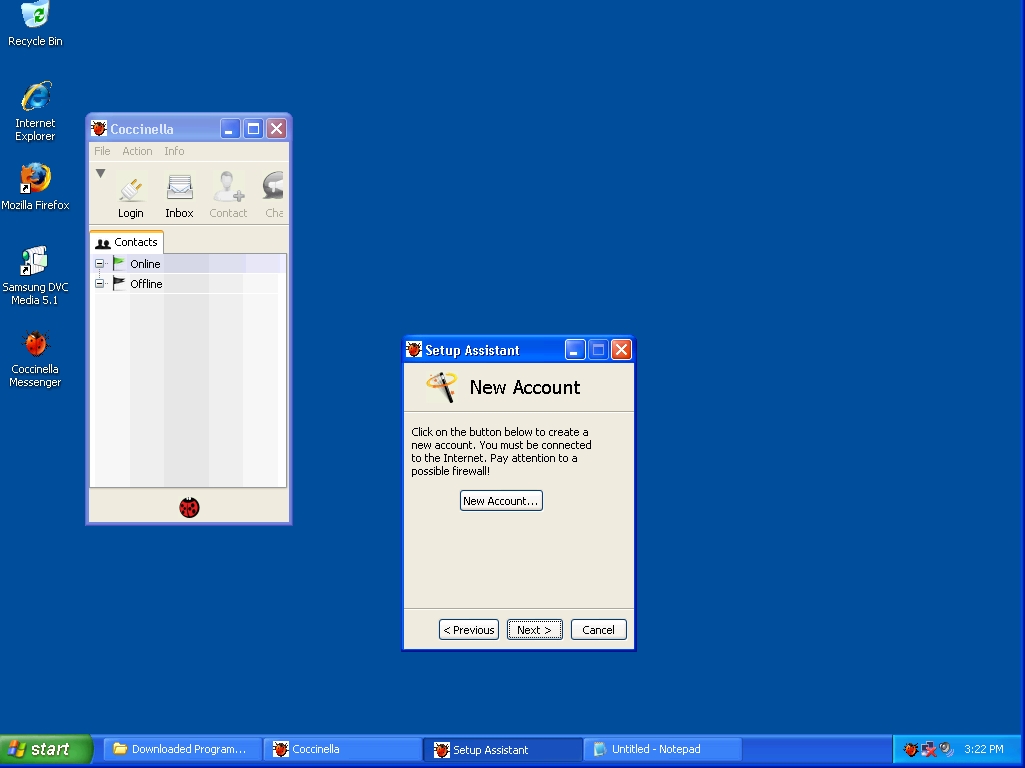 Step 8: Click Finish to complete.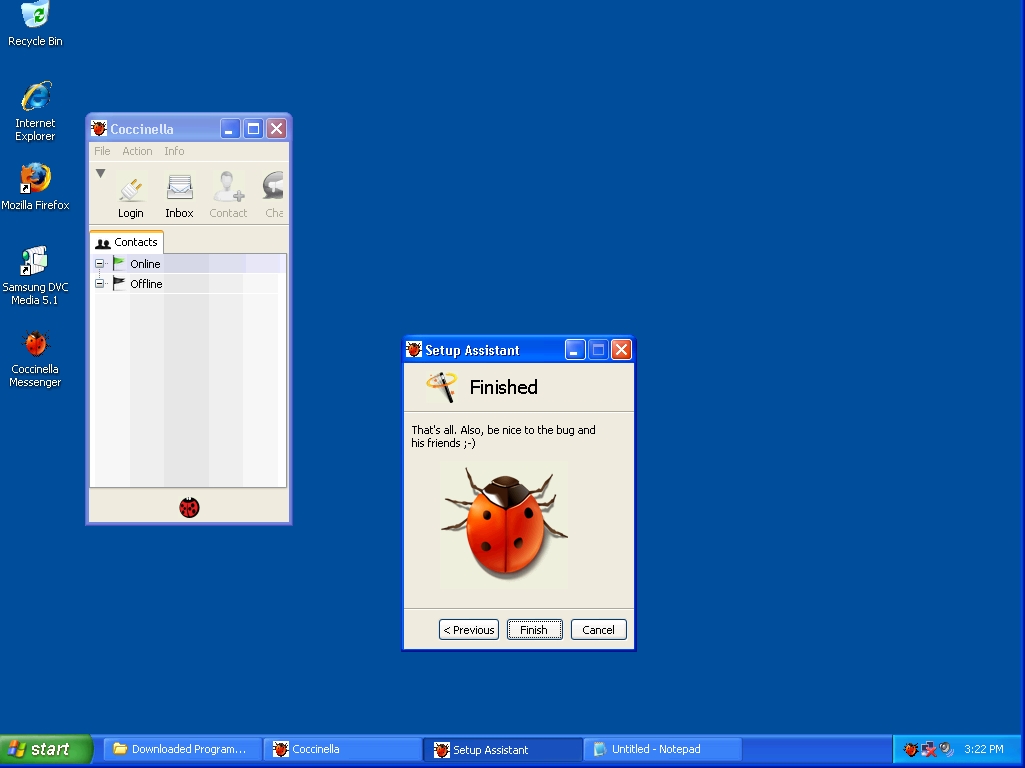 Step 9: To start a session for the first time, double click the Coccinella icon and click the Login button.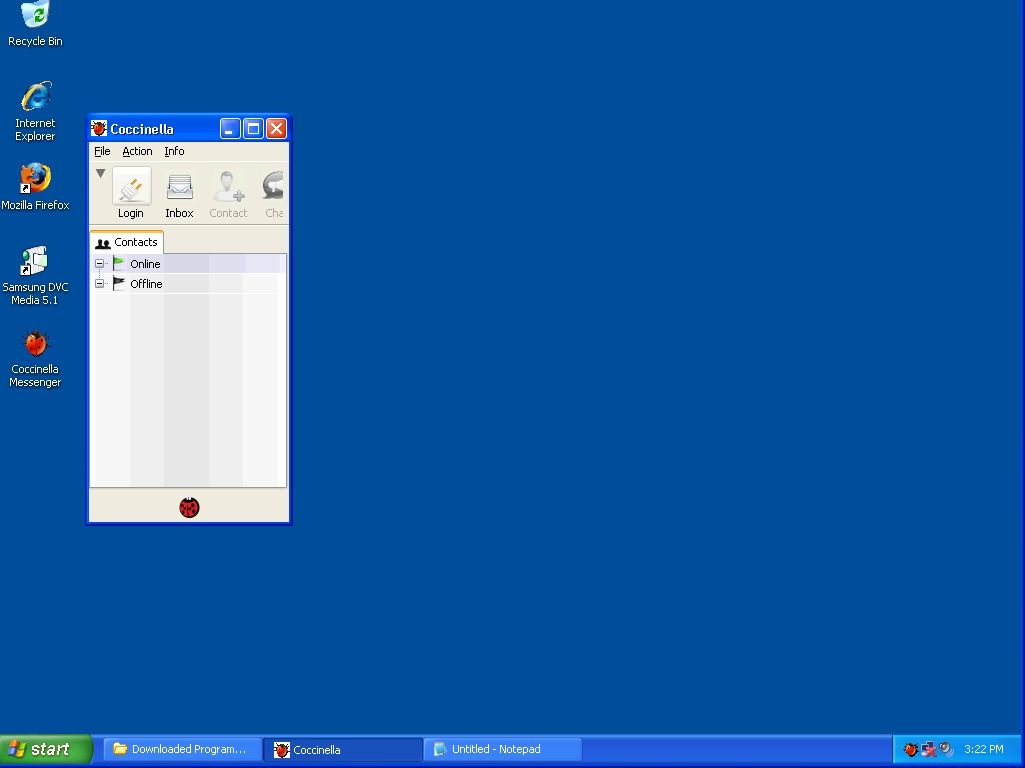 Step 10: When prompted, click on More to enter aditional information.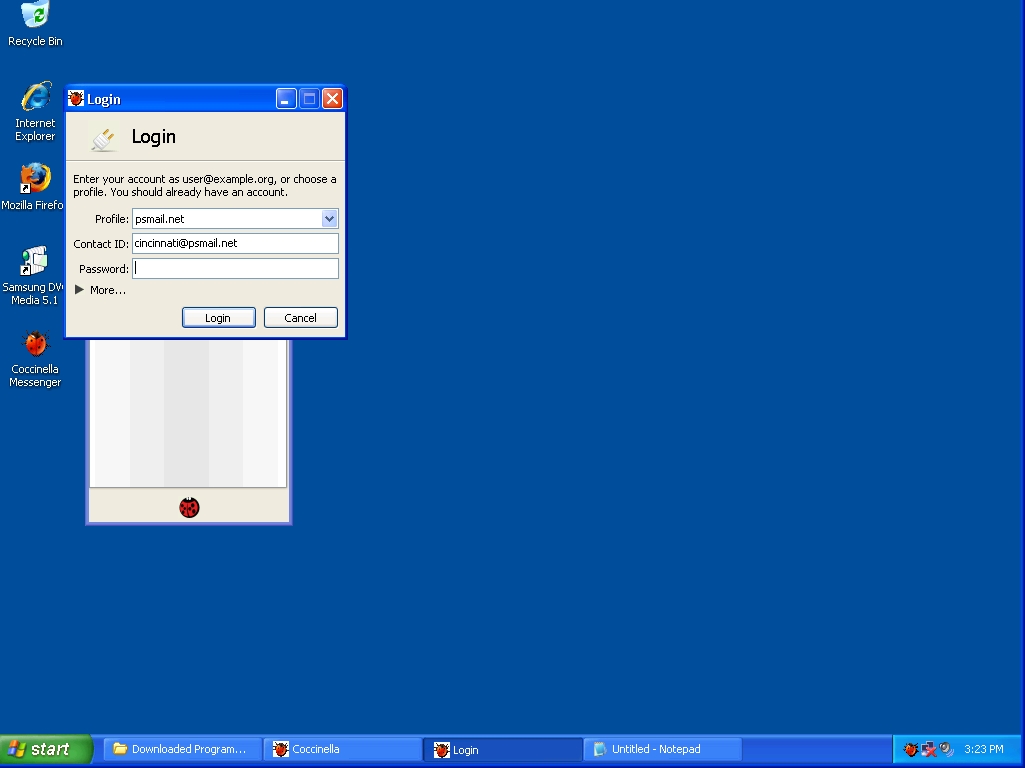 Step 11: Click on the Server tab. Enter "mirror.psmail.net" for Host and "5222" for Port.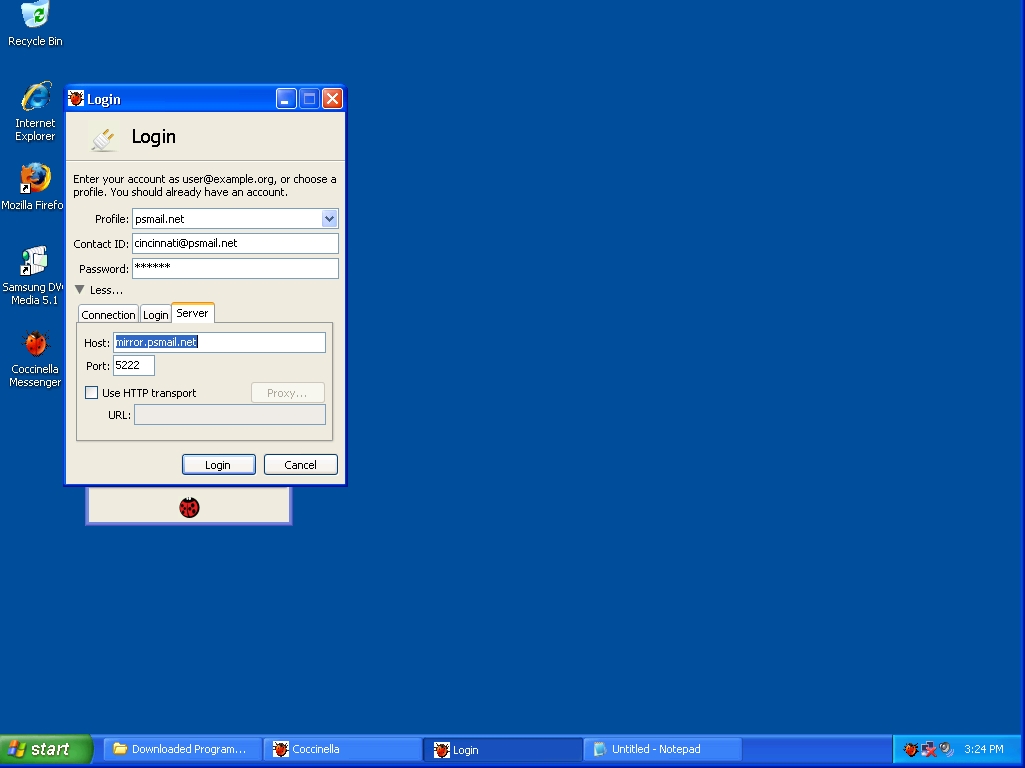 Step 12: You should now be able to see your friends and your status on the screen.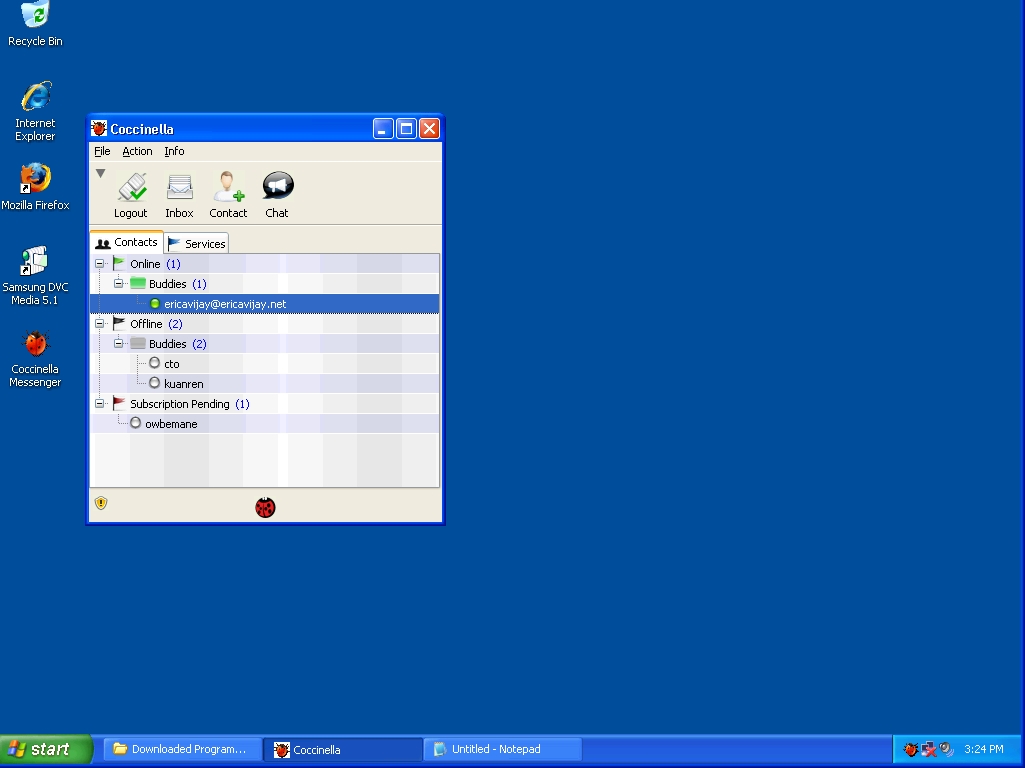 Step 13: To add a new chat contact, click on the Contact button. Enter the email address of the user whom you would like to chat with (ohio@psmail.net or ohio@gmail.com).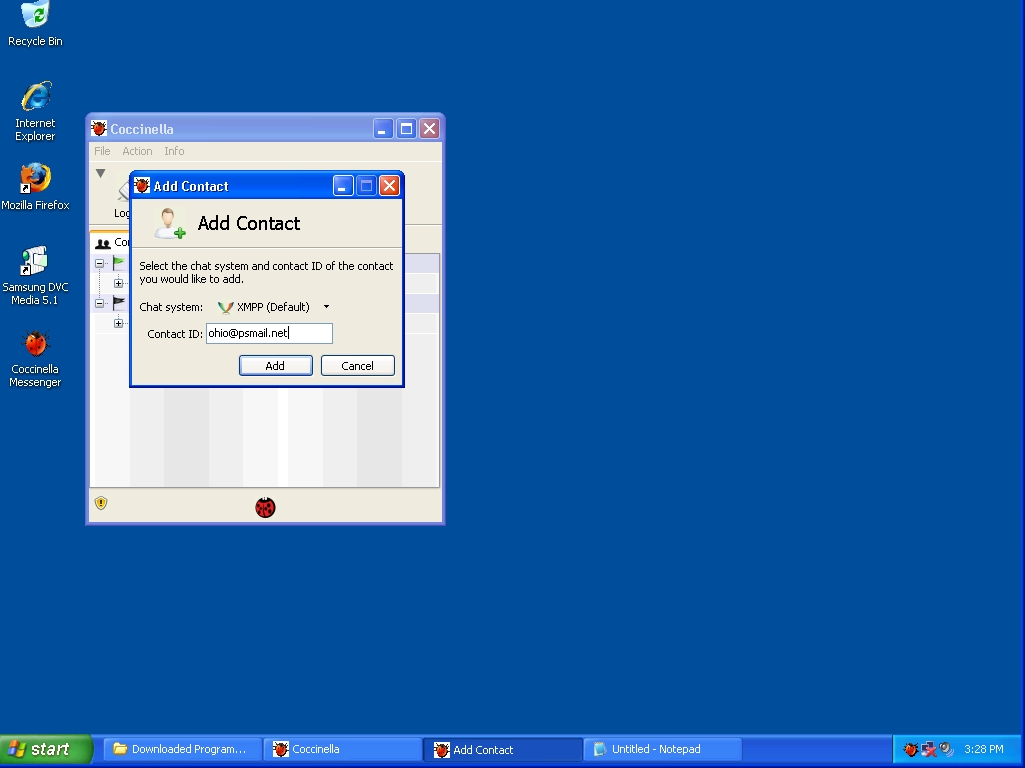 Step 14: If the contact grants permission to see his / her status, you will see this message to confirm trust. Your friend will then be added to your contact list.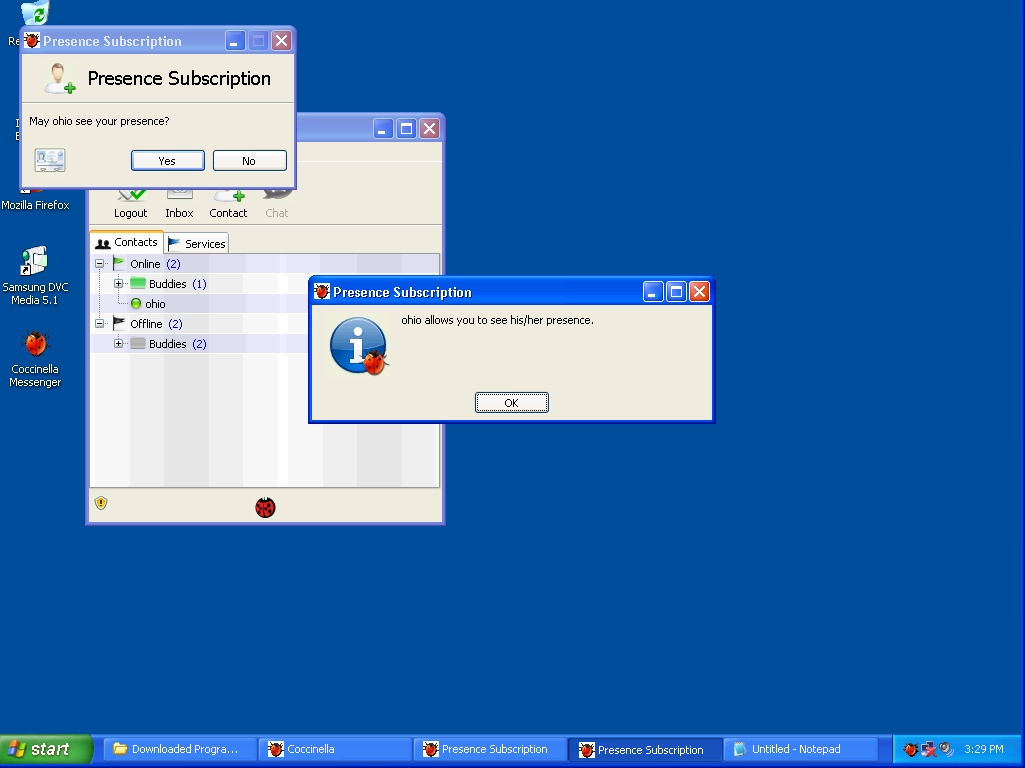 Step 15: You can also allow your friends to see your status when connected – if you choose to do so. When they add you to their contact list, you will get a question window like the one shown below. Click Yes to allow them to see your presence when you are online.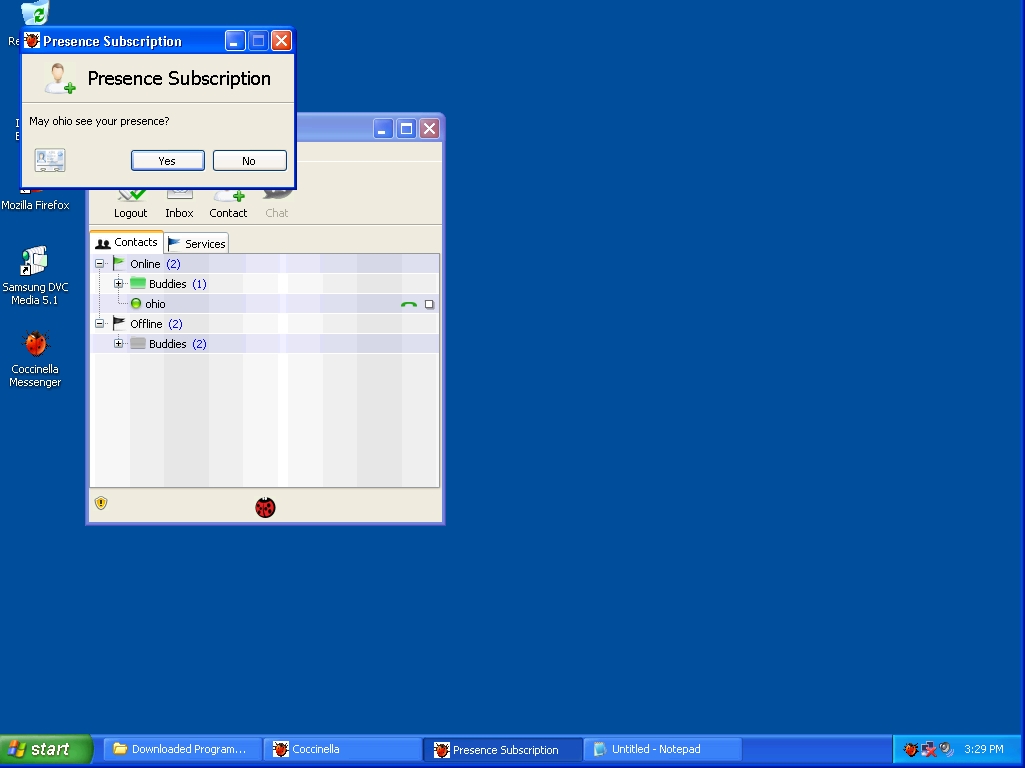 Step 16: To chat with someone, just click on the friend's email address and begin typing. Your chat session is safe and secure.
NOTE: The lady bug icon on the status bar can be used anytime to open Coccinnella Messanger.