PSMail email sending now (January 2021) allows for a scheduled delivery. of emails. Here is a quick overview of this feature . . .
When you now visit Compose menu on the PSMail Dashboard, you should see a dropdown icon next to the Send button.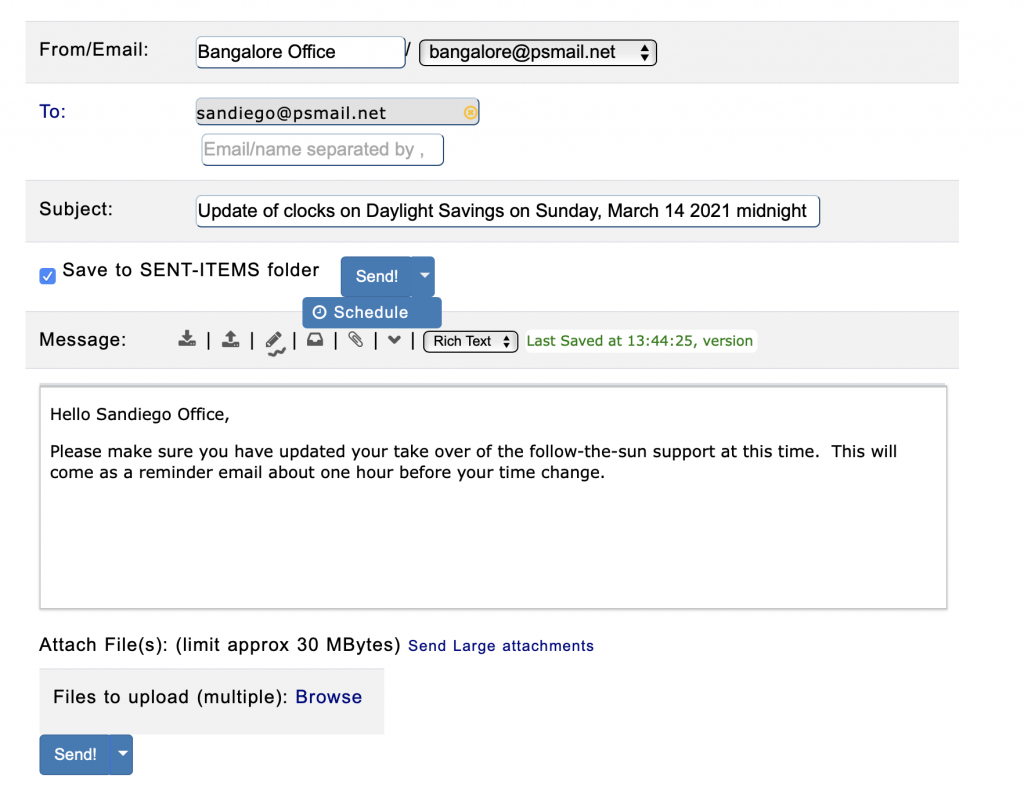 2. When you click on Schedule you should see the calendar that is presented to you in your local timezone.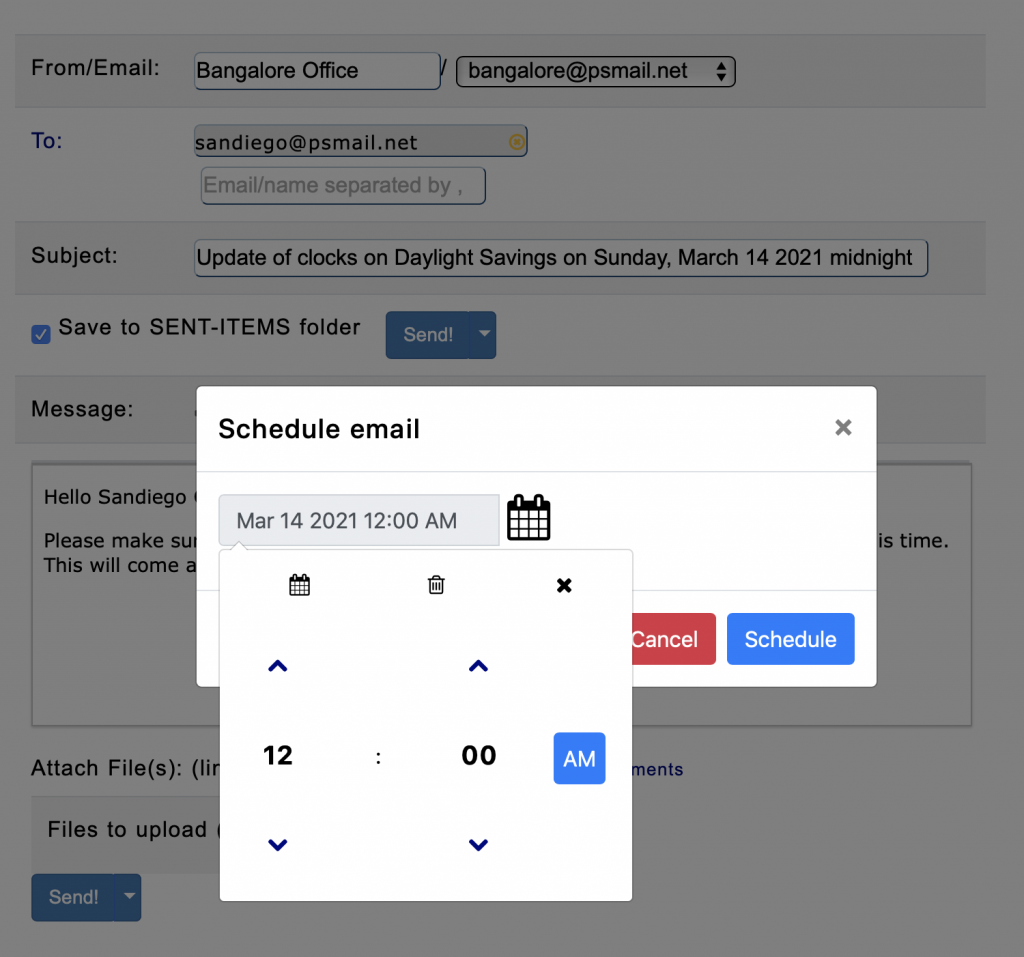 3. When you click on Schedule button , you should see the confirm window of the schedule setup.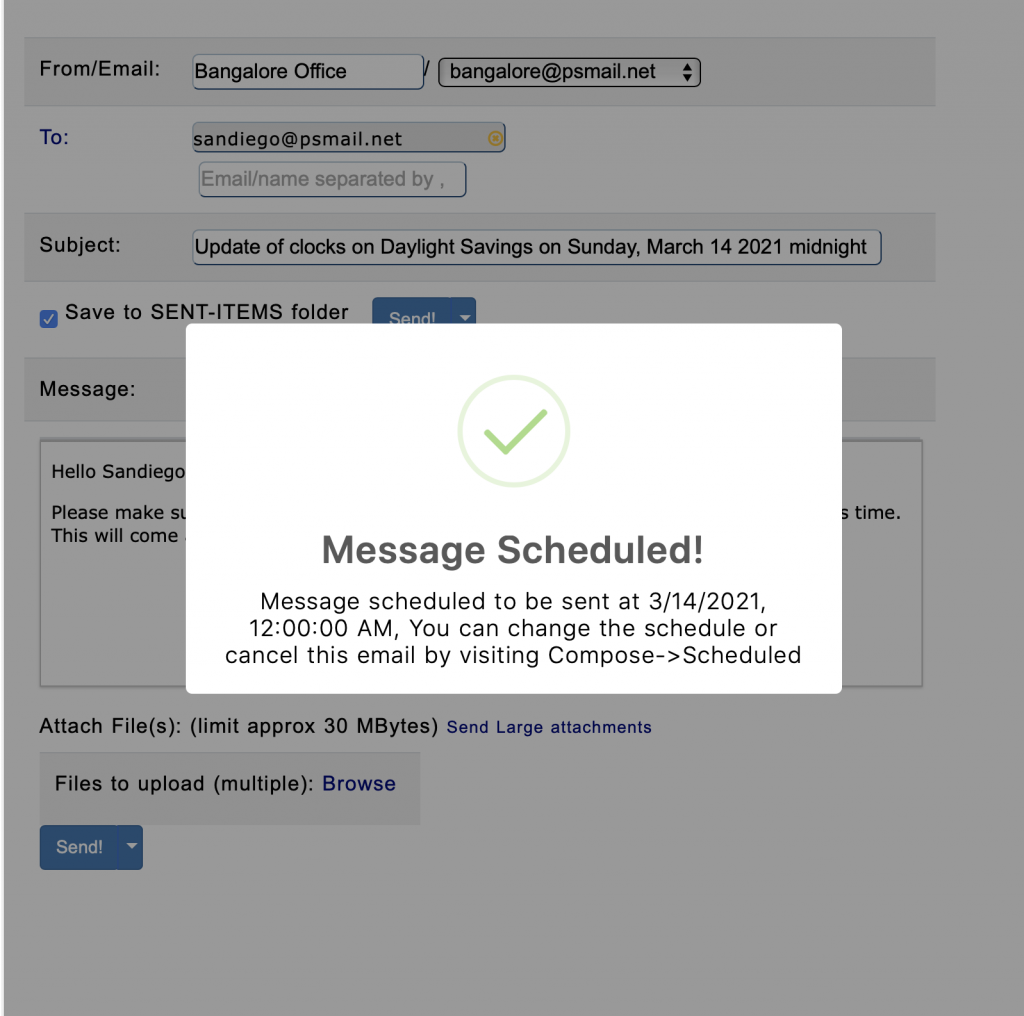 4. When a scheduled email has been setup, you should see the Schedule Manager which is also accessible from Compose -> Schedule. in the left menu. There are three icons presented for each message queued for delivery – "Reschedule","Modify" and "Delete"

5. When you click on Modify icon you should see the current message in its current form with an Edit button that allows you to change the subject and the content of the message.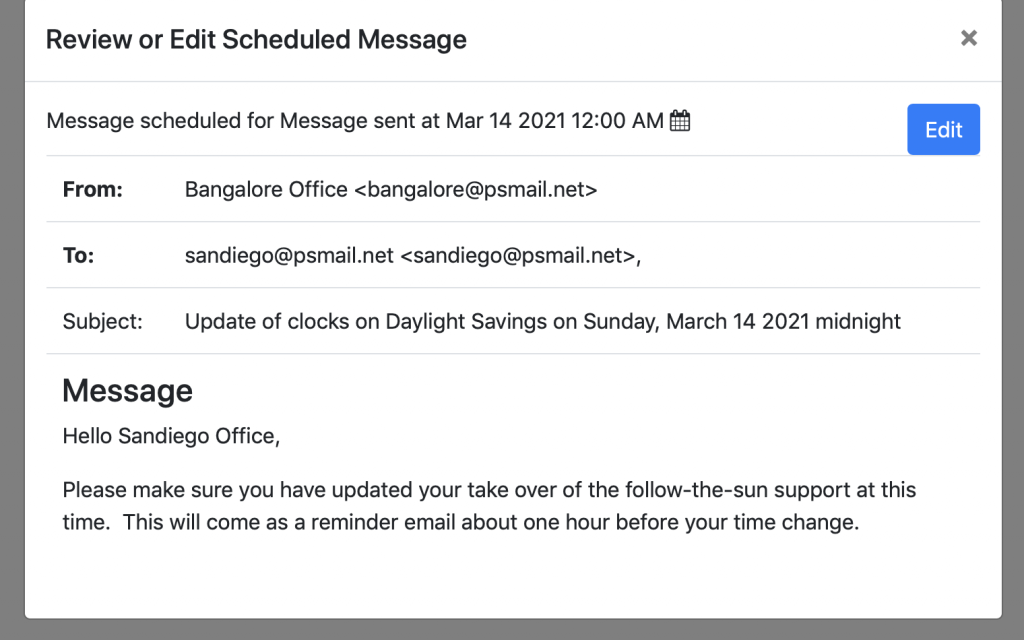 6. There is also a "Show Sent" button that shows up if there are previously scheduled and delivered emails that were sent from your account. When you click on this, you can see additional rows of scheduled emails that were already processed.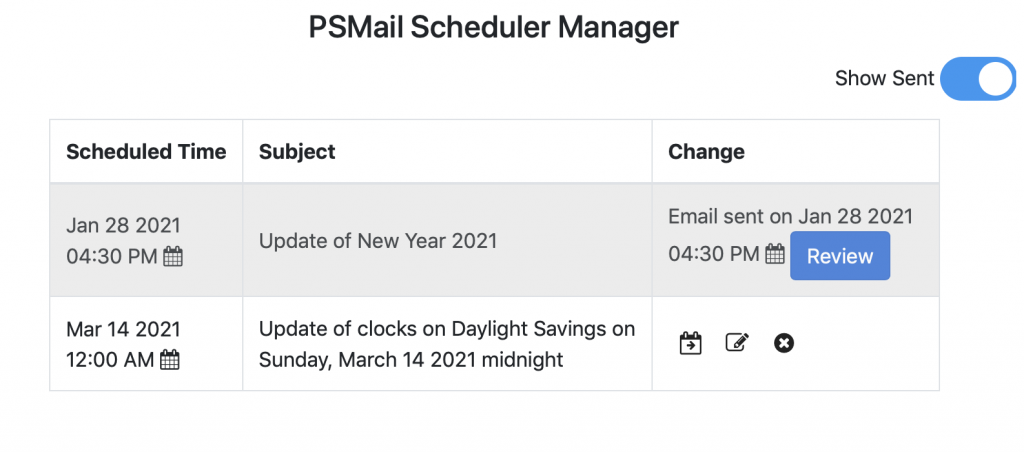 Once a message sent, it is stored in your Sent folder (SENT-ITEMS) and can be reviewed here to see both the content and date/timestamp when it was sent and also review the content of the sent email.
Some important things to remember when scheduling emails
Delivery failures os scheduled emails will end up as a short report sent to you via email but also can be seen in the Compose -> Scheduler
Scheduled emails are updated with the appropriate Date/Time when the emails are sent out.
Features such as Blind Copy (Bcc) can be used with scheduled email and are supported.
Email bounces or automatic responses to scheduled emails may not be delivered due to the non-interactive email that were delivered.