When using email clients such as Thunderbird IMAP, you may still be able to enable a policy or a setup that will cause emails to be removed from the server. This may be confusing as you may not see email messages in our server but could be present in a local folder on your machine.
Thunderbird allowsw removing old messages from both, the server and local copies. The following can be found in Account Settings > Synchronisation and Storage: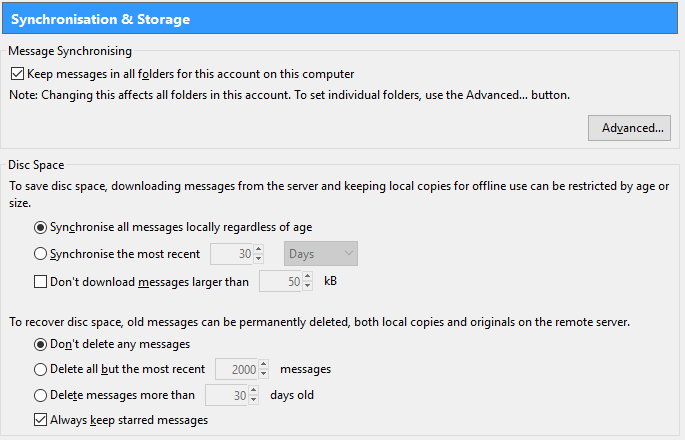 There are also other settings under Folder Properties > Retention Policy: that allows you to modify how and where the emails are being stored and processed.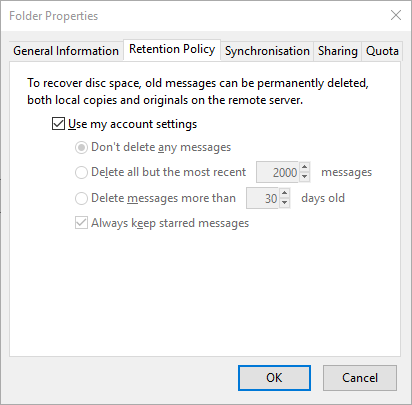 Please make sure these storage settings do not conflict your interest in how your email messages are accessed from multiple clients including our webmail client at https://mail.psmail.net/