Step 1: Open Apple Mail. Click Mail and then select Preferences from the dropdown menu.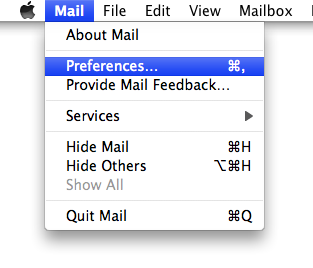 Step 2: In the Accounts tab, add a new account by clicking the plus sign (+).

Step 3: For Full Name, enter your name. For Email Address, enter your PSMail address (ex. username@psmail.net). For Password, enter your PSMail password. Then click Continue.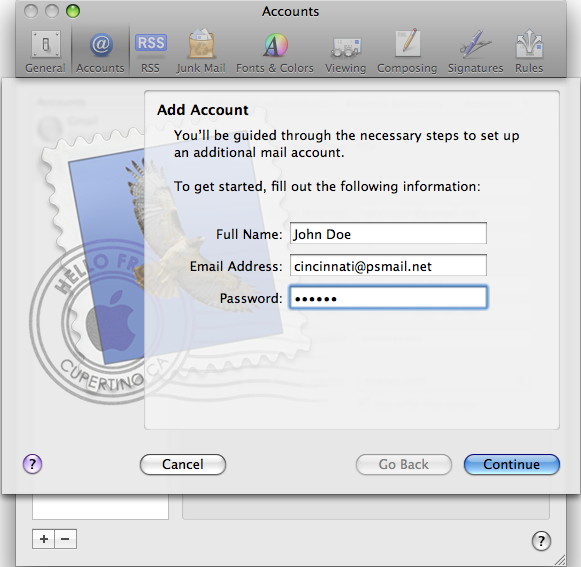 Step 4: Set Account Type to POP using the drop down menu and type "PSMail" into the Description field. Then, for Incoming Mail Server, enter "mail.psmail.net". User Name and Password should be your PSMail username (username@psmail.net) and password. Click Continue.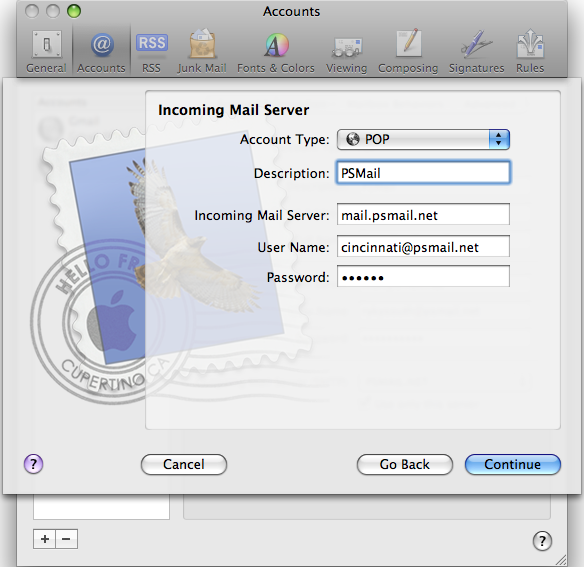 Step 5: Select mail.psmail.net from the Outgoing Mail Server drop down menu. This should automatically fill in the rest of the fields . Make sure the Use only this server and Use Authentication boxes are both checked. Then click Continue.
Step 6: Verify the information in the Account Summary and make sure the Take account online box is checked. Then click Create and you're done!