PSChat is a secure service that let's you connect via chat with PSMail or Gmail users. It's free with your PSMail subscription, and if you're a Mac user, you can run this secure chat through Messages on your Mac, iPad, or iPhone. (NOTE: Mac users and anyone else can also choose to use PSChat directly through their PSMail account. For instructions, visit SETUP: Secure Chat Using PSChat.)
Depending on which device you are using and which Apple operating system, your actual screen and options may look somewhat different than the screenshots below.
Step One: Open Mac Messages and click on New Account. Then choose other messages account.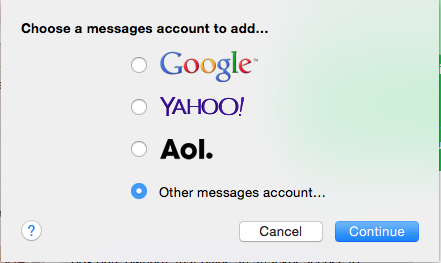 Step Two: Add your account details. For Account Type, choose "Jabber" from the dropdown menu. For Account Name and Password, enter your PSMail email address and password. For Server, type "mirror.psmail.net" and check the box next to "Use SSL." Once you've entered your information, click Create.
Step Three: Once you've created the account, go ahead and log in. You will immediately see people who are available or connected to your PSMail account via Jabber.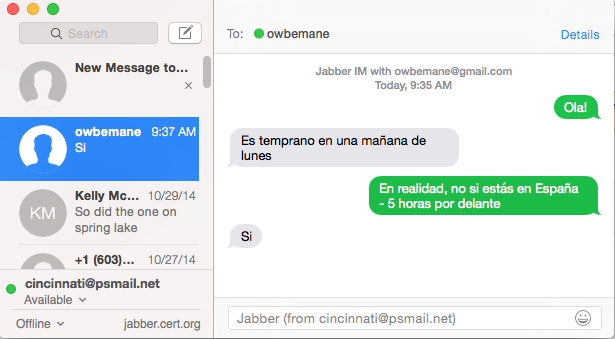 You can set your status by using the drop down menu.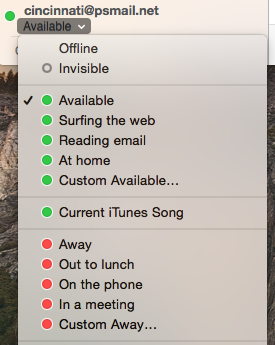 The example below shows what a chat session with a Gmail user would look like.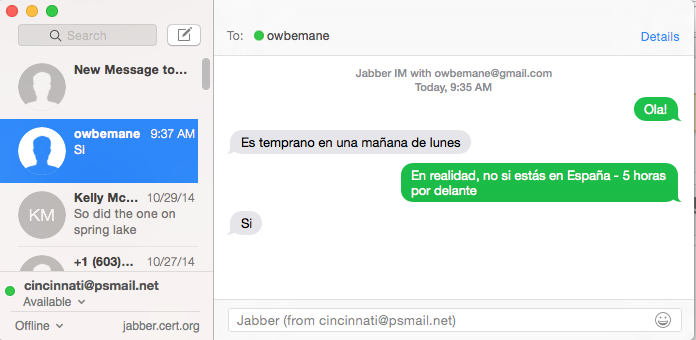 And here is what the same conversation looks like for the Gmail user.
You can also chat with a PSMail user that's using PSChat.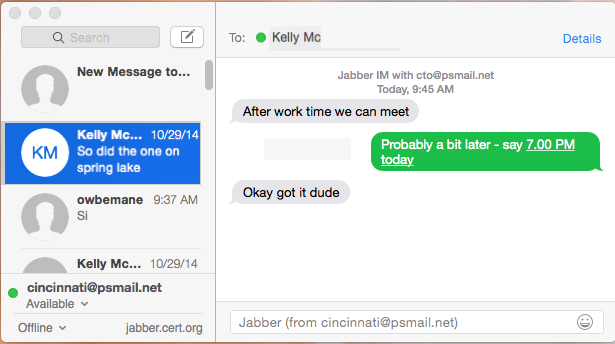 And here is what the same conversation looks like for the PSChat user.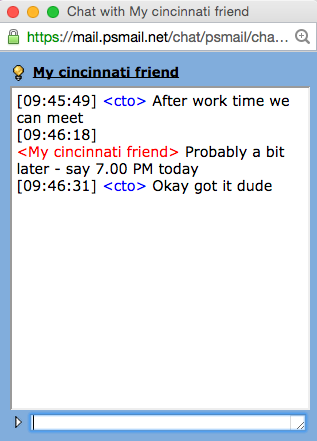 Enjoy! And don't forget, if you experience any problems with PSChat or any other PSMail service, just contact us at our helpdesk. We'll be happy (and quick!) to help.