PSMail Cabinet service can be shared with other users in read/write or read/only mode. This allows for sharing resources such as files easy with other PSMail customers.
To start up with sharing, click on the top "wrench" icon or "spanner" icon on a folder or a file that you would like to share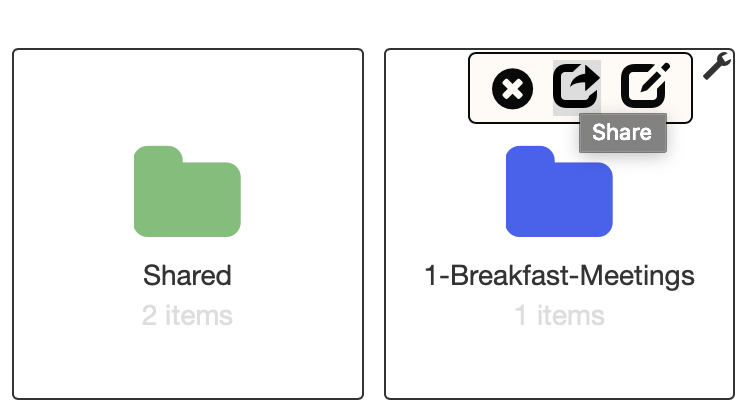 Once you have the window open you can add users to provide sharing with appropriate permissions.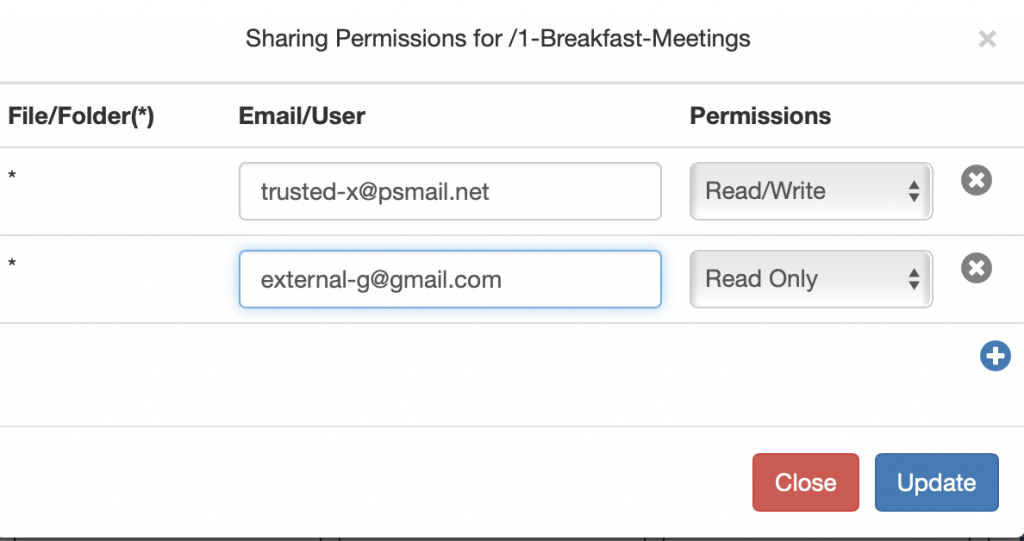 Once you have done the updates, the shared folder will have a distinct background lightblue in the screenshot.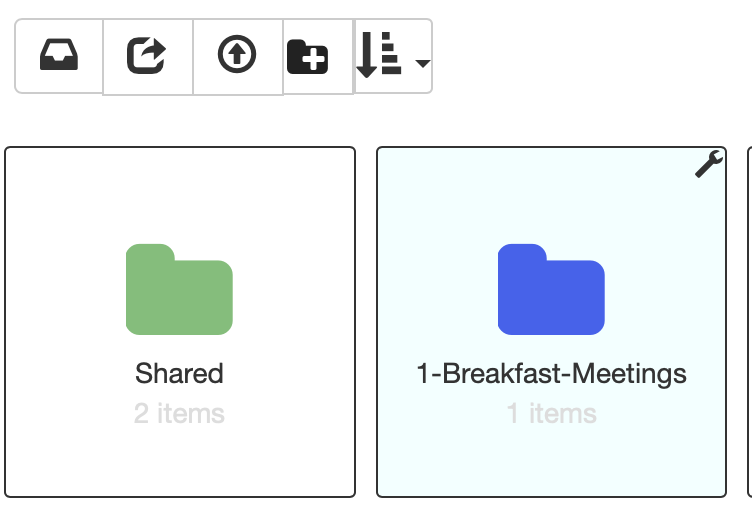 You can again click on the wrench icon to check the sharing status and update the status to remove or add new users to the shared item.