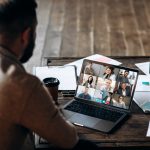 PSMail Connect is designed to provide you with a way to do video conferencing in a secure and easy way to your friends, social networks and small group gatherings. PSMail Connect can allow you to have video
conferencing with other PSMail users as well as non-PSMail users. Above all it is free and included in your PSMailbox service.
Connect service is supported on most common devices like Personal Computers, Laptops and mobile phones. Here are some quick overview of features and answers to your most common questions on this service.
The connect icon should be visible in both your mobile app and in the browser for you to use at any time. Don't forget to visit our support article to learn more about connect https://info.psmail.net/xsupport/psmail-connect-faq-2/