You see it everyday. Maybe two or three times a day:
The secure login page for your PSMail account.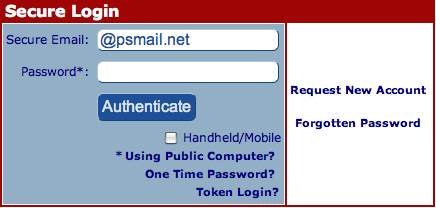 But have you ever noticed the option for Token Login hiding there at the bottom of the box? Maybe you have, and maybe you've even clicked on it or read a bit about the token system on the web. But it all seems too confusing. Such a hassle.
Read more...